Complete the Proposal Request Form with as much detail as you can. A KEA team member will reach out within 48 hours if more information is needed. If not, you're good to go!
You can expect a detailed project proposal in your inbox within 4-5 days. A team of experienced engineers will prepare your proposal, outlining:
Project Details

, as we understand them.

Scope of Work

, including Mechanical, Electrical, Plumbing and Fire Protection engineering, where applicable.

Project Schedule

, including completion timeline and our proposed start date.

Project Pricing

, including Survey, Schematic, Design Development, Construction Document, Construction Administration and all relevant phases.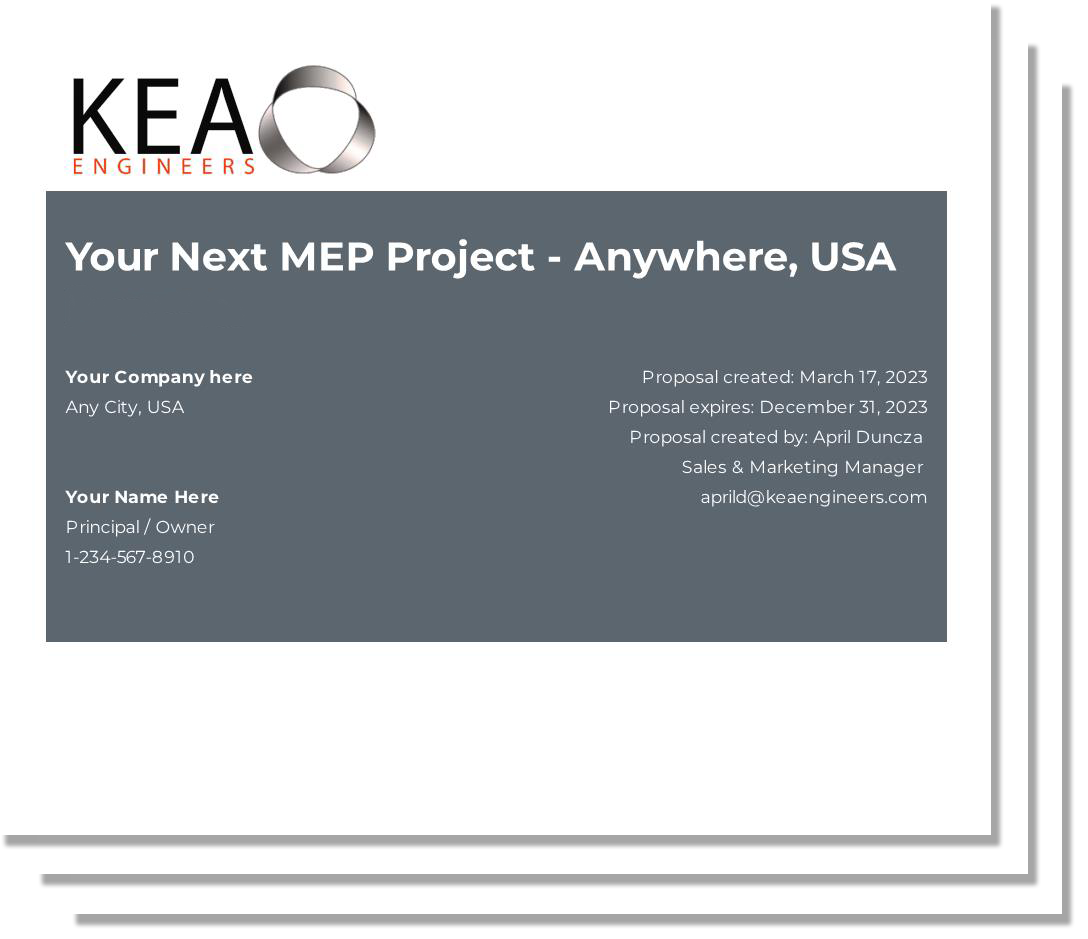 KEA Engineers specializes in MEP Engineering Design.
We are experts in mechanical, electrical, plumbing and fire protection
design for projects of all sizes, scopes and budgets.
"It's a pleasure working with KEA. I can never thank you enough for all your support."
"I am incredibly proud to be a business partner to KEA Engineers!"
"We love working with your group and we'll be doing it for many more years to come."
Ready to take the next step?
Complete our Proposal Request Form and Let's Get Started.
We look forward to working together!