Contractors Know...
Bottom line is
MOST

affected by time.
Miss a critical step, and the results can be costly.
Superior Software + KEA = Superior Design
KEA utilizes industry-leading AutoSPRINK 3D software to design sprinkler systems that coordinate perfectly with existing building systems, or to pre-visualize a new construction design, resulting in faster service and cost efficiency.
Engineering a sprinkler system as part of overall B.I.M. (Building Integrated Modeling), ensures the design will be done right the first time -- reducing the potential for rejected plans or failed inspections, which could mean costly design revisions and construction delays.
KEA is a M.E.P./F.P. firm capable of full-service design in addition to code compliant sprinkler system design.




Get design done right the first time.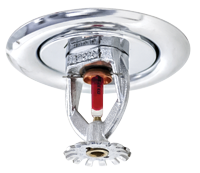 To speak with KEA Engineers about your sprinkler needs, complete the form to the right >> or give us a call at 732-635-0044.
Yes! I need a FREE Sprinkler Consultation!
A free copy of our extensive eBook guide with tips on how you can increase your productivity by automating your daily tasks.
An exclusive link to our online community so that you can discuss what you learn with a group of like-minded individuals.
An extended free trial of our software so that you can immediately put some of these tips into action.
Access to our online support chat so that you can ask any questions that you may have after reading through the eBook.
Links to all of our open resources so that you can continue to learn after reading through this eBook.
A free calendar browser extension so that you can track your progress as you begin to automate your tasks.