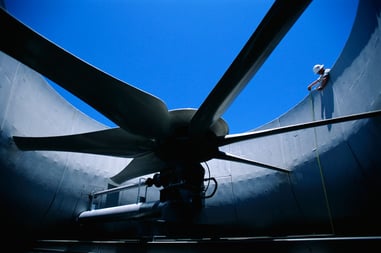 Mechanical Engineering is an engineering branch that combines engineering physics and mathematical principles with materials science to design, analyze, manufacture, and maintain mechanical systems. Since MEP is primarily focused on making buildings suitable for public occupancy, the mechanical component of MEP largely deals with heating, ventilating and air conditioning (HVAC).
HVAC is a vital part of residential structures such as single family homes, apartment buildings, hotels and senior living facilities; medium to large industrial and office buildings including skyscrapers; restaurants; and hospitals, where safe and healthy building conditions are regulated with respect to temperature and humidity, using fresh air from outdoors.
A component of mechanical engineering that is requested more often in this COVID-19 age, is systems to help neutralize viruses and bacteria. We see this requested primarily in the medical space. KEA considers Ultraviolet Light (UV), bipolar ionization and additional higher efficiency filtration when designing these HVAC systems.
One major concern when designing HVAC systems is efficiency, i.e., the consumption of electricity and water. Choosing HVAC equipment that uses the least amount of energy is important for earth friendly projects and for those looking to save money, which is why it is so important to have a skilled MEP Engineer on the project. Their job is to know the situations requirements and choose the most suitable design for the task.
Another way to think of HVAC mechanical engineering is this: it involves the control of environmental factors for human comfort. Controlling the environment for human comfort involves the HVAC elements we mentioned earlier. Anyone who has had their A.C. malfunction on a hot August day can tell you how important the "human comfort" aspect of mechanical engineering is.
Though we love mechanical engineering, one important point to remember is that mechanical, electrical and plumbing (plus fire protection) are all integral parts of the MEP package. None can work in a vacuum by themselves and in fact it is very essential that all disciplines communicate and coordinate their design efforts together.